DOE Defense Nuclear Facilities
All Defense Nuclear Facilities fall under the ownership and jurisdiction of the Department of Energy. Click the site names below to see detailed descriptions.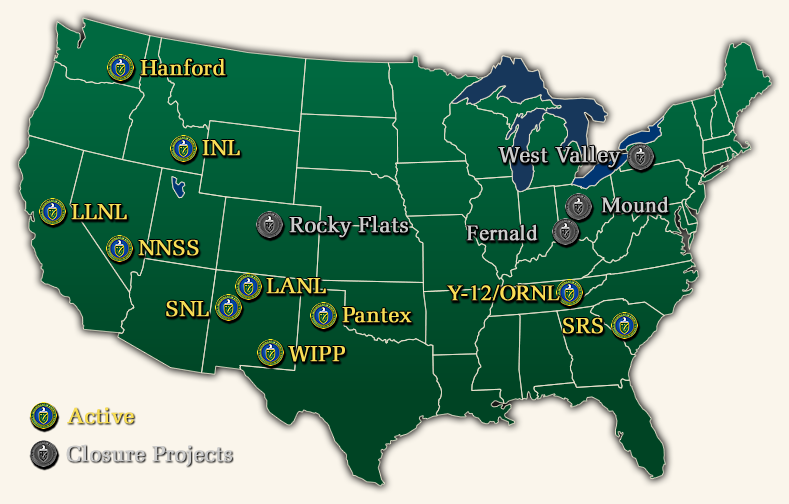 Vital Stats

Location
Richland, WA
Website
DOE Hanford
Primary Function
Plutonium Production for WWII and Cold War Operations
Ongoing Operations
Cleanup and decommissioning of the entire site
Status
Active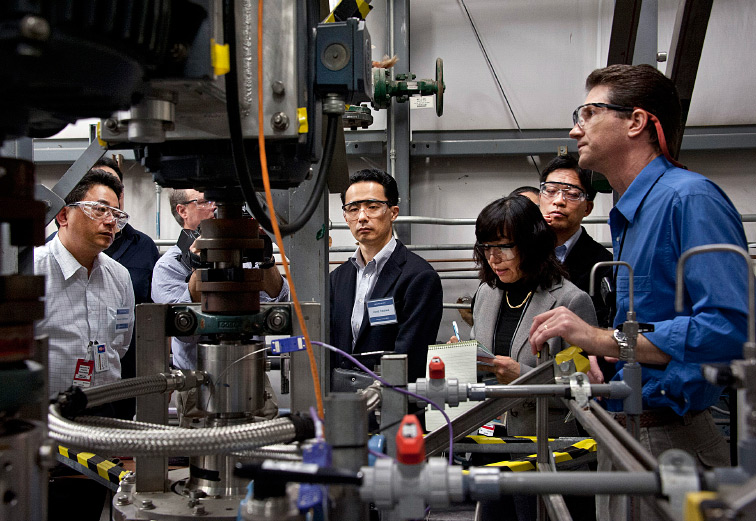 Hanford Site (Hanford, WA) - The Hanford Site was established during World War II to produce plutonium for the nation's nuclear weapons. It is located in the desert of southeastern Washington State. The Hanford mission is now primarily site cleanup/environmental restoration to protect the Columbia River. The cleanup is addressed in commitments in a 1989 consent agreement, known as the Tri-Party Agreement. Parties to the agreement include the DOE, the U.S. Environmental Protection Agency, and the Washington State Department of Ecology.