DOE Defense Nuclear Facilities
All Defense Nuclear Facilities fall under the ownership and jurisdiction of the Department of Energy. Click the site names below to see detailed descriptions.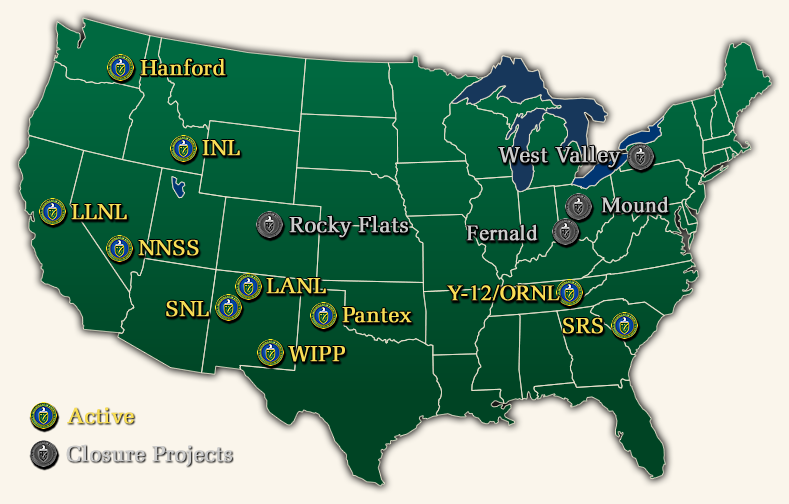 Rocky Flats Environmental Technology Site
Vital Stats

Location
16 miles northwest of Denver, Colorado
Website
Environmental Management RFETS
Primary Function
Production of nuclear and nonnuclear weapons components for the nation's nuclear arsenal.
Ongoing Operations
Maintenance of all engineered and institutional controls designed to contain or prevent exposure to residual contamination and waste, record-keeping activities, inspections to evaluate the condition of surface features, ground water and surface water monitoring, maintenance of other barriers and contained structures, access control, emergency response, and sign posting.
Status
Closure Project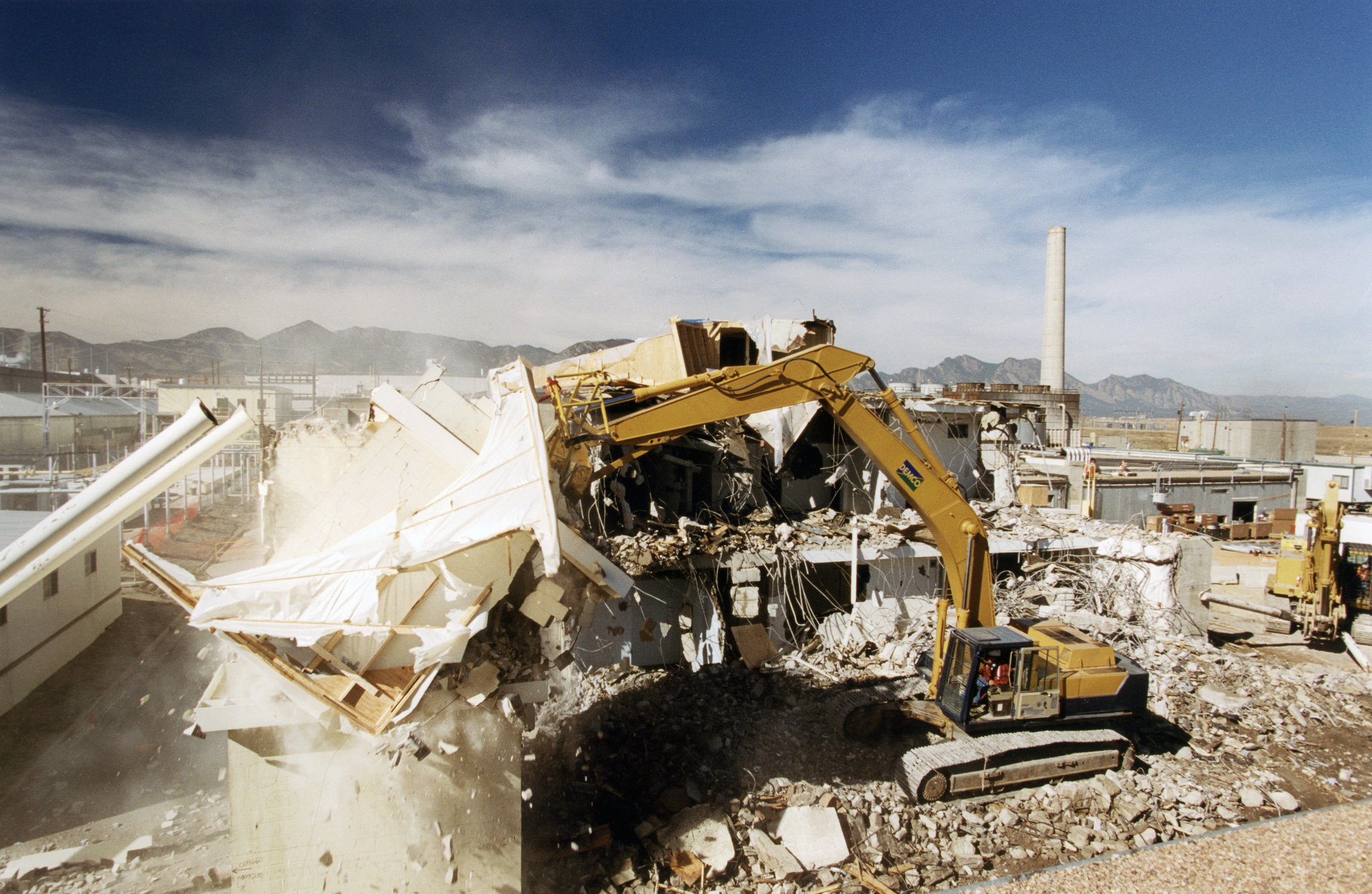 Rocky Flats Environmental Technology Site (Denver, CO) - RFETS was established in 1951 as part of the United States' nationwide nuclear weapons complex to manufacture nuclear weapons components under the jurisdiction and control of the U.S. Department of Energy and its predecessor agencies. Production activities were completed in the early 1990's, and the site underwent environmental remediation, completing activities in 2005. RFETS was transferred to legacy management in 2008.